CORONAVIRUS UPDATE

• Due to the coronavirus we are canceling our Sunday services until further notice.

---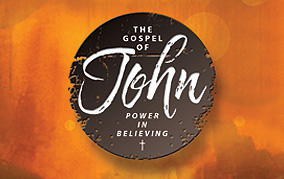 SERMONS CAN BE SEEN AND DOWNLOADED FOR FREE VIA VIMEO — Click Here.
NEW SERIES: THE GOSPEL OF jOHN - POWER IN BELIEVING

We encourage you to view our services via the internet on our Sermon Media page. We will record the services ahead of time so you can view it on Sunday (or whenever convenient). You can access the sermon guide online or use the You Version app (search "Events" using our zip code – 98516). If possible you could invite a few friends to view the services together and then have a time of prayer. You can access our bulletin online.


---

Gov. Jay Inslee has issued a

"Stay at Home, Stay Healthy" order in Washington state

which will be effective 03/24/2020 for a minimum of two weeks.

The order requires every Washingtonian to stay at home, except for people:


•

Pursuing an essential activity, like shopping for groceries or going to a medical appointment.


•

Getting takeout food. (Food deliveries also are permitted).


•

Going to work at an essential business.


•

Going outside for walks and exercise, as long as social distancing of 6 feet is maintained.



What's open

— All grocery stores, pharmacies, gas stations, food supply chains and other things necessary for continued operations will remain open.



What's prohibited

— All gatherings of people for social, spiritual and recreational purposes are prohibited. This applies to both private and public gatherings which include everything from sleepovers for children to weddings and funerals. All of these types of events must be postponed for public health and safety.


---

Thurston County has passed a resolution to prohibit gatherings of 250 or more. For groups less than 250 they are to follow certain guidelines which includes "social distancing" which is defined as people keeping a distance of 6 feet from others. This would make our services impossible.

We also urge you to take advantage of the great children's resources on Right Now media. Have your children watch some of the good biblically based media. If you don't have Right Now Media yet you can access Right Now Media here:




I also encourage you to join in our weekly Bible readings which you can access via our Sermon Media page.
Please be in prayer for the end of this disease and for healing for those who are infected.

If you have a question or prayer request or would like to contact us for any reason please email us at: office@turningpointolympia.com
Thank you,
Pastor Tim on behalf of the elders.
If you'd like to give an offering you can do it online (if you have access to our Online Community) or you can mail a check to:
Turning Point Church
3525 Marvin Rd. NE
Lacey, WA 98516