Prayer Group set up by Tim's daughter:
Pray for Tim Olson January 2018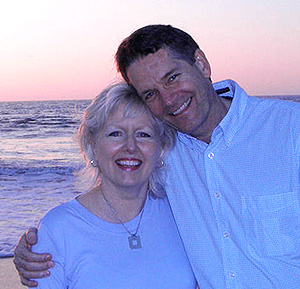 TIm and Janet Olson
Tim and Janet Olson had been missionaries for 13 years, pastoring an international church in Tokyo. Not long after their return to the U.S., they were in a severe car accident. Janet and their daughter sustained minor injuries, but Tim was paralyzed from the chest down. Homeless, jobless, and now carless and in the hospital, their path ahead looked dark, but their faith did not waiver. Now, after relearning how to walk, Tim is doing the work of pastoring Turning Point Church.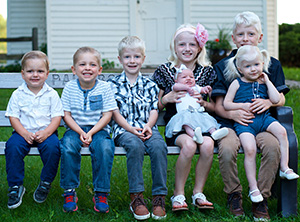 Our 7 wonderful grandkids!
---
Tim Olson — Lead Pastor
It has always been my ambition to preach the gospel where Christ was not known, so that I would not be building on someone else's foundation. Romans 15:20
Tim has been Pastoring Turning Point Church since 2004
Turning Point Church is trusting God to bring the right people for leadership positions and for developing a strong outreach to the community. Tim and Janet Olson's experience of walking with the Lord on a rough path has them well prepared to teach a "baby" church to walk.

Ministry
Ministry in Japan fit with Tim's life verse, "It has always been my ambition to preach the gospel where Christ was not known" (Romans 15:20 ). It has also formed his vision for church planting, knowing that more people find Christ through new churches than by any other method. Their target area is Hawk's Prairie, a rapidly developing suburb north of Olympia, WA . Westwood Baptist (Olympia) is their mother church. The goal is to reach young families and have a strong emphasis on children's ministries.


The core group started meeting on Sunday mornings at South Puget Sound Community College on February 29th, 2004 then moved closer to their target area in October 2005, meeting at Seven Oaks Elementary School for 7 years. Our first building was finished in Feb. 2013 and we are now enjoying a place of our own in Hawks Prairie.

1976 — Married
(2 married children - Sara & Scott) 7 grandkids!
1977 — Graduated from International College
(Honolulu)
1981 — Graduated from Denver Seminary
1979-1981 — Associate Pastor at Green Gables Church
(Denver - Now Bear Valley Baptist).
1982 — 1-year mission in Japan
1983-1988 — Pastor of Maui International Baptist Church
1989-2001 — Pastor of KBF an international church of Tokyo
(in Tokyo)
2003-2004 — Staff pastor at Westwood Baptist
(Olympia)
2004-present — Lead pastor of Turning Point Church
(Lacey)
---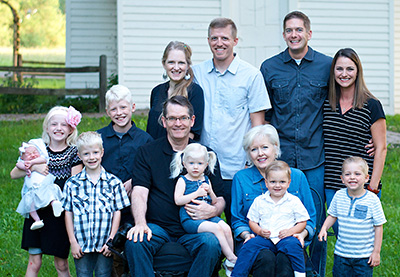 Olson Family 2017!
---
Thank You!
For being interested in Turning Point Church.