NEW

Sunday Service Times are

8:45am & 10:30am.
Greetings Church,
Our NEW Sunday Service Times are changed to 8:45am & 10:30am.
Seating has been arranged for social distancing. The Elders ask that you wear your mask if you are able. If unable we do ask that you maintain the social distancing established.
AT THIS TIME HIS KIDS HAS CLASSES FOR NURSERY (AGES 1-3) AND PRESCHOOL (AGES 4 & 5) DURING 2ND SERVICE FROM 10:30-12PM. TO ENSURE EVERYONE'S SAFETY THERE WILL BE A FEW COVID SCREENING QUESTIONS AT CHECK IN.


---
CORONAVIRUS UPDATE

---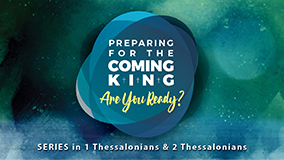 SERMONS CAN BE SEEN AND DOWNLOADED FOR FREE VIA VIMEO — Click Here.
PRESENT SERIES: PREPARING FOR THE COMING KING - 1 & 2 THESSALONIANS
We encourage you to check out sermon info on our Sermon Media page. You can access the sermon guide online or use the You Version app (search "Events" using our zip code – 98516). If possible you could invite a few friends to view the services together and then have a time of prayer. You can access our bulletin online.
---
We also urge you to take advantage of the great children's resources on Right Now media. Have your children watch some of the good biblically based media. If you don't have Right Now Media yet you can access Right Now Media here:




I also encourage you to join in our weekly Bible readings which you can access via our Sermon Media page.

Please be in prayer for the end of this disease and for healing for those who are infected.

If you have a question or prayer request or would like to contact us for any reason use our Contact Us page.

Thank you,

If you'd like to give an offering you can do it online or you can mail a check to:
Turning Point Church
3525 Marvin Rd. NE
Lacey, WA 98516