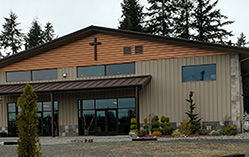 Turning Point Church
3525 Marvin Rd. NE
Lacey, WA 98516

Phone: 360-489-0378
Subscribe to the TPC email list.
Directions to Building
Convenient Location
Take Exit 111 (Marvin Rd) Go north for about 2 miles. We're on the left just past the large Target warehouse.
View Larger Map


Scan map to phone
Sunday Services:
9:00AM and 11:00AM
Office Hours:
Mon. 9 AM to 4 PM
Tue. 9 AM to 4 PM
Wed. 1 PM to 6 PM
Thu. 1 PM to 6 PM
Fri. 9 AM to 4 PM
Saturday closed

---
More Info
Prayer Request:
Submit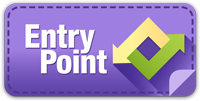 Register for Entry Point classes
More Info about Entry Point Classes (PDF)
Thank you for your interest in Turning Point Church.