We're Here to Help You!
"for I was hungry and you fed me, I was thirsty and you gave me a drink"
Matt. 25:35
---
A number of you have asked what the Lord's Pantry needs at this time and have already purchased items. IF YOU HAVE, please let Margaret know which items so she does not have to purchase them. Margaret at swademargaret@yahoo.com
or

(443) 783-9405

.


If you would like to donate Monetary gifts, you can mail them, or go to our Website and give on line.
THE LORD'S PANTRY AT TPC


Needed donations

for the Food Bank for

Thursday, April 9, 2020.

We have enough of other products. Please bring to the church's yellow warehouse the day of the food bank starting at 10:30am. Thank you.


•

Spaghetti sauce

•

Variety of pastas (penne, rigatoni, etc.)

•

Spaghetti noodles

•

Peas and carrots

•

Hash, beef stew, chili, ravioli

•

Tomato soup, clam chowder

•

Hamburger, chicken, tuna helper

•

Boxed or bagged potatoes, pasta, rice sides

•

Peanutbutter & jelly

•

Canned chicken

•

Refried & baked beans

•

Mayonaise, salad dressings, mustard, ketchup, salsa

•

Fresh potatoes

•

Frozen breakfasts items, dinner meals, lunch items

•

Cheese items, yogurts

•

Paper and cleaning products
---
Open Times:
The Lord's Pantry is usually open the 2nd & 4th Thursdays of each month from 1:00 - 5:00 pm. distributing food to those in need in our community.
(Contact us to confirm dates).
Questions?
If you have any questions or comments please contact: Margaret Acton at (443) 783-9405 or use the Contact Us link
---
"God doesn't let people go hungry,
people do!"
---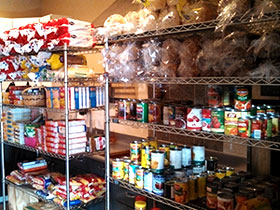 The Lord's Pantry at Turning Point Church
HOURS:

the

2nd & 4th Thursdays

of each month from

1:00 - 5:00 pm.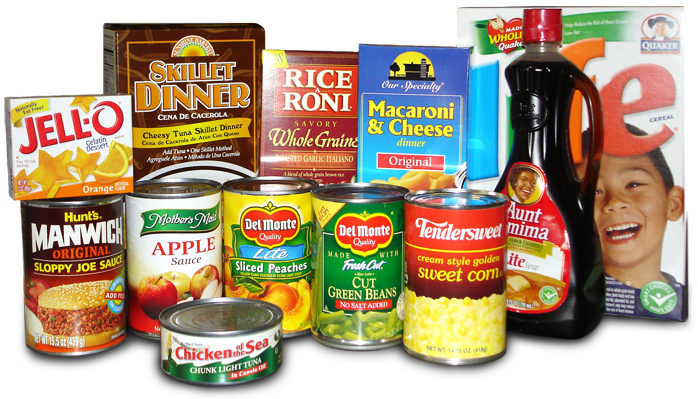 ---
Get Involved
If you would like to get involved with your time or resources please let us know. Your help will be much appreciated. We can always use volunteers!It takes a little time, but helps so many!
Do You Know Someone
If you or someone you know is in need please let them know that TPC wants to help. It's very relaxed, casual and confidential.
Donations on Sundays
We take donations on Sundays at our services. Pick up a list of needed items during our Sunday services or download it from here.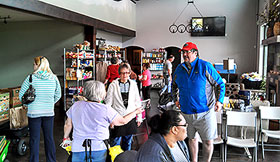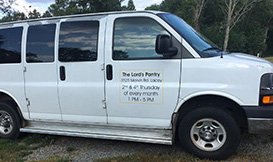 Thank You!