Scripture Memory
Memorize the verse always saying it in this order: TOPIC, REFERENCE, VERSE, REFERENCE. (Saying the reference twice is important since the numbers are harder to remember for most people).

Memorize the verse early in the week (so you can say it without hesitation). Then review it at least once a day for the rest of the week.

Can you name all the books of the Bible? A few minutes with these pictures and you'll know them all!
Memory picture for the books of the New Testament (PDF)



Learn the names of the OT books in less than 10 minutes! Click here for video. Memory picture for the books of the Old Testament (PDF)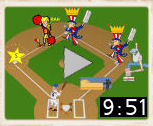 ---
Why Scripture memory is important.

---
For more information
please feel free to contact us.
Ten Commandments
Ten Commandments Memory Picture available — click small image below.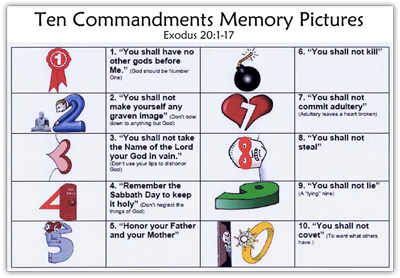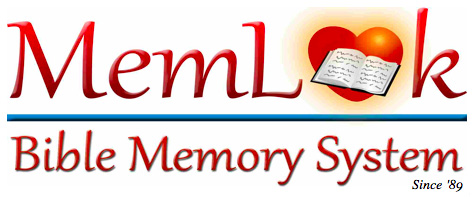 Turning Point Church location.